The Beshara Lecture is an annual event organised by the Beshara Trust. Each year, a speaker is invited to present a paper on the ways in which a deep understanding of unity illuminates different areas of human knowledge, informing their research, practice or personal contemplation.
2016: Professor Alan Williams
Opening The Eye of the Heart in the Mirror of Religious Truth
Professor Williams (University of Manchester) shows how Rumi, of all spiritual teachers, gives perhaps the greatest emphasis to the transformative and healing power of love as a divine 'incarnation' in the human heart.
2015: Nikos Yiangou
Reflections on the Impact of an Integral Perspective
2010: Jane Clark
Educating the Heart: Establishing a Spiritual Perspective in the Modern World
Jane Clark has been studying Muhyiddin Ibn 'Arabi's thought for nearly thirty years and is particularly interested in the way that his ideas have spread throughout the world. She is most concerned with the universal appeal of his writings, especially as revealed in his Fusus al-hikam.
Click here for a transcript of this lecture.
2014: Jane Carroll
A Heart Capable of Every Form: Atheism, Agnosticism and Belief 
(video in two parts)
During courses at the Beshara School at Chisholme House (now known as the Chisholme Institute), guest speakers delivered papers to students and members of the public. A selection of these talks are available as audio recordings below.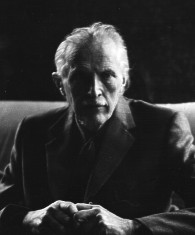 J.G. Bennett: The Meaning of 'Hu'
This was given at Beshara, Swyre Farm on 21 December 1972. Here, as the listener, you are transported into the living presence of an extraordinary man, who invites you to bear witness with him to a mystery, which is literally 'beyond words'.
Click here for a transcript of this talk, which was published in Intimations by Beshara Publications.
This recording is © JG Bennett Foundation. Other talks by J.G. Bennett can be found at http://www.johngbennett.org/
OTHER TALKS AND CONVERSATIONS