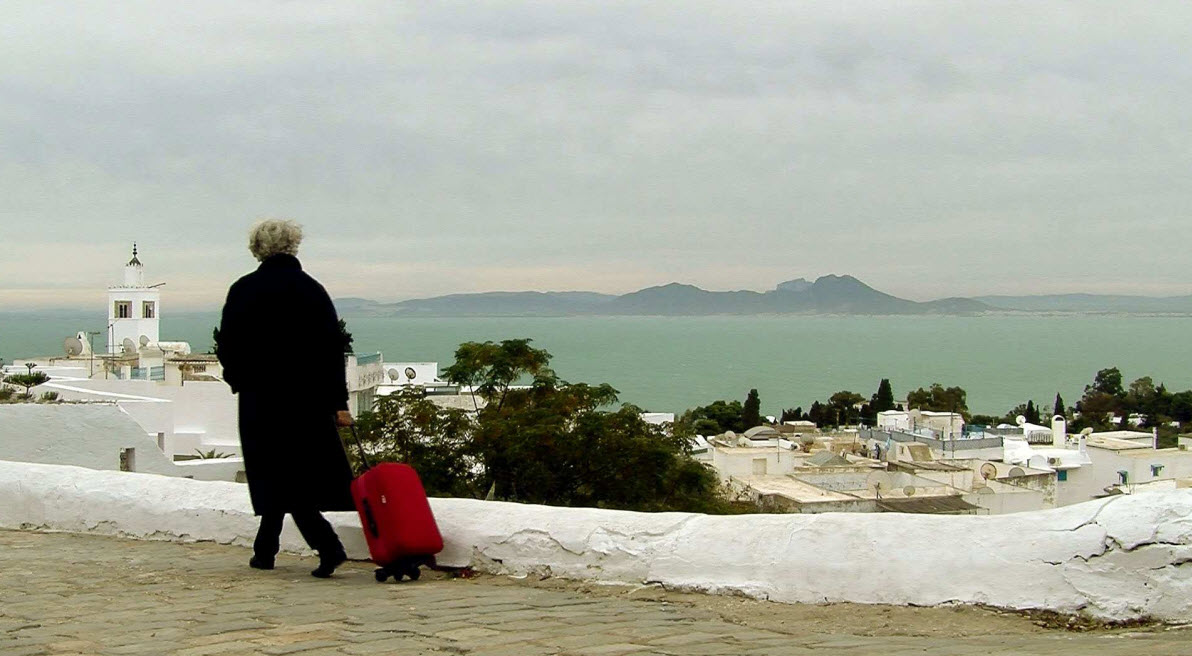 In October last year an email arrived. It was from Richard Twinch saying that he and Cecilia were contemplating a trip to Australia.  I promptly replied, encouraging their visit, while suggesting that while they were here, could they, on behalf Beshara Australia (BA) help us present the first public screening of 'Looking for Muhyiddin' in Melbourne? Richard, further emboldened (I read encouraged) by my email, booked their flights and to our delight, accepted the invitation.
The Twinch's arrived in Melbourne on 29 March 2016 and departed from Brisbane six weeks later. During their visit, they met up with family and friends and Muhyiddin Ibn Arabi Society (MIAS) colleagues, travelling thousands of kilometers to see the diverse landscapes and attractions in far flung places between Melbourne, Adelaide, Uluru (Central Australia), Sydney, Far North Queensland and Norfolk Island. They kindly made time in their hectic itinerary to spend time with Beshara friends in Melbourne and to introduce the film, then do the same in Sydney.
Thirty five people attended the first Australian public screening on Sunday afternoon, 3 April, in the South Melbourne Town Hall Theatrette. After an Acknowledgement to Country and introduction from Anne-Marie Morrissey, Cecilia and Richard gave us all a warm, personal introduction to the film, screened in two parts with a lunch break in between, and invited questions and comments from the audience. Among them was Kinda Samara, a Syrian PhD student studying at Melbourne University, recently arrived in our city, who descends from Abd al-Qader al-Jaziri by her mothers' mother who is his granddaughter.
Later Kinda spoke of her connection: "They even look alike. One day when I was little, she came across some stranger on the street. 'Are you related to Abd al-Qader al-Jazairi?,' he said amazed as if he knew that by certain! 'You are a princess,' he said, and she was happy because her blood line had such a good reputation."
Watching the film in such esteemed company and a convivial atmosphere provoked some thoughtful and interesting questions, and we've also been delighted with the feedback received. 'It was a great to be at the film screening last Sunday. I loved the film on so many levels. Thanks for the invitation,' one woman wrote afterwards.
For Annie Tierney, coordinator of the Sydney event, "Looking for Muhyiddin' carried  the meaning of 'muhyiddin' to that audience of thirty-five over a two part screening held in Sydney's CBD.
She said: "This arrangement variant suited the diverse audience who mostly came after a day's work to enjoy the hospitality and experience the moment together. The audience gathered two weeks later to complete the project. Most felt the deep refreshment of gathering for such a purpose and many questions were put to Cecilia in the Q & A after Part One.
"It was also a valuable and rare opportunity to meet with others who share this special interest and to connect in new ways with new people. Many thanks to Beshara Australia for providing the resources for the gathering, to Richard and Cecilia Twinch for their wholehearted support throughout the planning and staging process and to Jack Metcalfe for a comprehensive and welcoming introduction on the first night. There was also plentiful help from many friends of Beshara on the night, as well as lead up which lent a special and unforgettable flavour to the event."
Organizing these two events was a big undertaking for our small committee. However it was a welcome opportunity for BA to work closely with the MIAS, and to reach out and extend our networks through the MIAS and their Facebook page; university connections; locally-based Sufi groups; new and old Beshara friends.
As well as the very positive feedback received, one of the biggest 'take aways' from both screenings was the fact that many people in both cities expressed an interest in wanting to ready and study further. Several new people have attended the regular monthly Beshara study gatherings held in Melbourne, and in response to the interest generated in Sydney, a new study group began on 2 June.
Rosemary Rule, Secretary, Beshara Australia. 
For more information about Beshara courses, study groups and meetings in Australia, see: http://beshara.org/contact/beshara-australia/