Revisiting 'The 29 Pages'
Michael Cohen reports from a study week at the Chisholme Institute in the Scottish Borders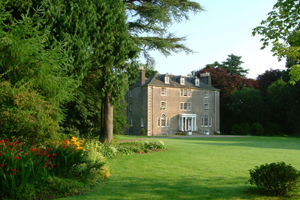 Chisholme House, situated on the Scottish Borders, has been a centre for courses and retreats on self-knowledge since the 1970's. The aim of these courses is to develop an essential understanding of oneself and one's purpose in life, beyond any creed or dogma. The courses are founded on the  principle of the fundamental Unity of all Existence, and the intention is that this principle should ripen in the student so that what may begin as a mainly intellectual understanding will become a living reality which informs all of their life. One of the constant features of these courses has been the work of Muhyiddin Ibn 'Arabi, the great 13th century mystic whose writings are founded on the Unity of Existence.
During a study week at Chisholme I attended in late August / early September, we read and discussed The Twenty-Nine Pages: an Introduction to Ibn 'Arabi's Metaphysics of Unity (extracts from The Mystical Philosophy of Muhid Din Ibnul Arabi by A.E. Affifi). Taking its title from the format of its original printing, it has been used at Chisholme for many years as a prelude to reading Ibn 'Arabi's own works. The 11 students on the course included some who have been familiar with the Twenty-Nine Pages for many years, and others who were encountering it for the first time. The students came from Egypt, the USA, Australia and the UK. Our facilitator Peter Coates emphasized that the reading should be contemplative rather than intellectual. It is necessary to read Ibn 'Arabi intuitively, he said, with the heart as well as the mind.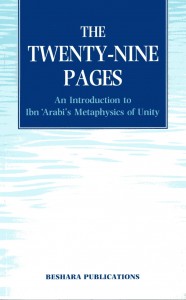 One consequence of this mode of approach is that the material always appears fresh. At each study session both newcomers and those who have been familiar with the text for decades shared the same excitement of encountering a new spiritual landscape for the first time. For the last few sessions of the course we went on to read The Wisdom of the Self from the chapter on Jonah in Ibn 'Arabi's Fusus al-Hikam, which complemented the earlier readings well.
As with most courses at Chisholme, this reading week did not only consist of studying texts, as this would have resulted in a lack of balance.  There was work to be done in the kitchen, the house and on the Chisholme estate. There were also periods for meditation and spiritual practice. We also watched the recent film The Man who Knew Infinity, about the Indian mathematician Srinivasa Ramanujan, which incorporates a theme of the possible clash between reason and intuition.
It was truly a blessing to study these elevated texts in such beautiful and welcoming surroundings. The food, cooked under the supervision of the kitchen manager Ann-Marie Burbidge was sublime. As so often when visiting Chisholme I felt it to be a very special place, a mirror which reflects oneself to oneself, warts and all. May more people discover and benefit from this extraordinary school for self-knowledge.