Chisholme Institute Introductory Event
Saturday 4 March, 2017: 2.30–5.30pm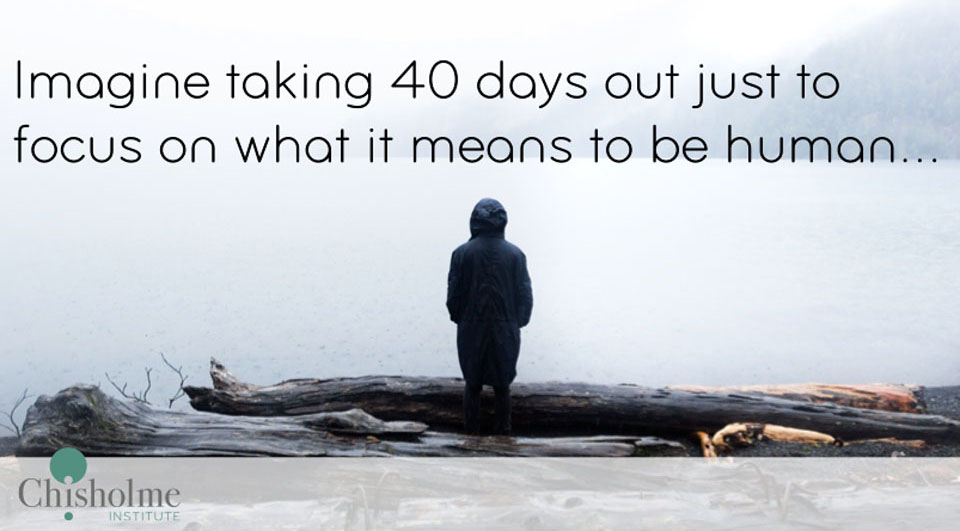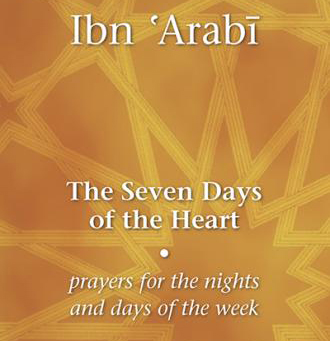 'Seven Days of the Heart' Study Retreat
September 30 – 7 October, 2017
Armagh, Melbourne, Australia

An intensive, non-residential study retreat, led by Stephen Hirtenstein.
Application deadline: June 30th, 2017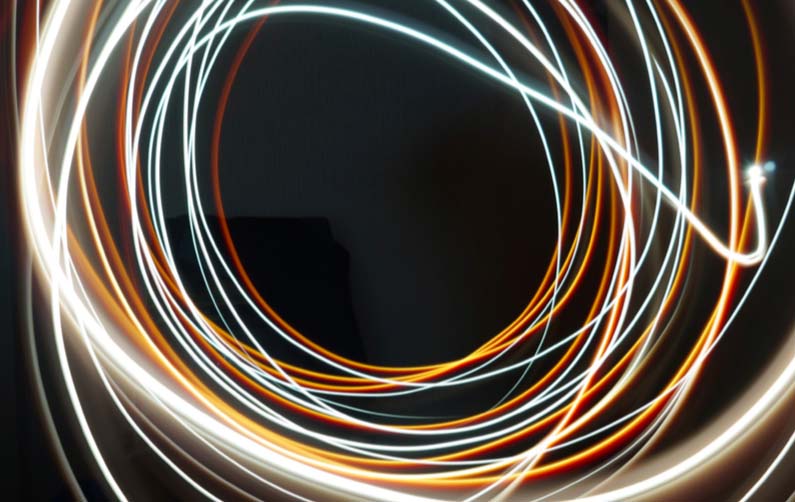 Self-knowledge? Unity of Existence? Truth? Love? Beauty?
October 8 – January 28, 2017
The Salisbury Centre, Edinburgh
What is the single most important point that must be understood by a person who wants to know?
A series of seven themed explorations.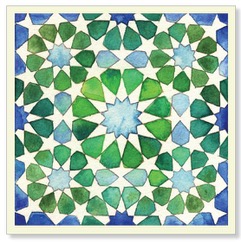 Beshara Trust London Seminars
October 14 & November 11, 2017
The October Gallery, London, UK
Two study afternoons looking at the writings of Ibn 'Arabi and other related authors.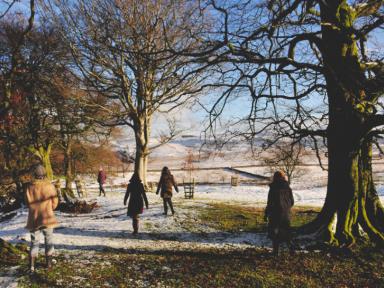 40 Day Retreat Course
October 16 – November 26, 2017
Chisholme Institute, Scottish Borders, UK
What does it mean to be human? How do we relate to ourselves, to others, to the world?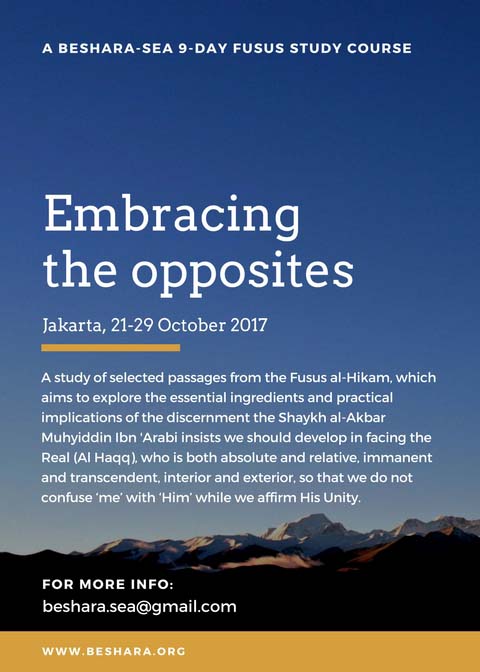 Embracing the Opposites
October 21-29, 2017
Senopati, Jakarta
A 9-day study of the Fusus al-Hikam (Bezels of Wisdom) by Muhyiddin Ibn 'Arabi.