Discovering Unity in Awareness: One Year Online Course
Commencing with a 10-day residential retreat  (August 14 – 25, 2017)
A one-year course combining two residential retreats, home study and practice, online training, online forum for group conversations, regular Skype contact with course facilitators and integration into your own daily life.
Course Description
The perspective of unity is at the heart of the world's religious and spiritual traditions. Scientists too are increasingly appreciating that everything is interconnected. The course will give you the 'tools' to discover for yourself your own relationship with reality. It will help you in a safe and fruitful way to gain a firm foundation in this understanding which you can apply to your everyday life.
Study texts from diverse contemporary and traditional sources; guided mindfulness meditation; contemplative practice; regular course assignments.
Course details:
A 10-day residential retreat, from 14-25 August 2017, at Chisholme House, Scotland, UK
A further 7-day residential retreat in August 2018 at Chisholme House, Scotland, UK
Distance learning: home study and practice
Online tuition
Regular one-to-one skype-contact with the course facilitator
Online forum for group conversations
Opportunities for integration into your daily life
Structure
The programme combines two residential retreats along with home study modules. These retreats allow you 'space' away from normal distractions. They offer time to explore and discuss the study material together with your fellow students. The retreats provide an in-depth introduction to meditation and spiritual practice, along with projects undertaken as a group.
There are six home modules each year, between four and six weeks long (with a one or two week break in between). Each week you will be given a series of short readings. In the light of these readings you will be asked to contemplate some questions within the context of your own life. You will also be asked to engage in mindfulness practice. At the end of each module you will complete an essay on a topic related to that module.
There is an online forum where you can discuss these questions and the essay topics with your fellow students. You also will have regular telephone or Skype interviews with one of the course facilitators.
Further information
Course fees: £1300
Deposit: £200
Closing date for applications: 14 July, 2017
As an introduction to this course we recommend that you take part in a Discovering Unity introductory weekend at Chisholme house, in Indonesia or elsewhere.
More details about the course will be available shortly from the Chisholme Institute.
To receive further details please contact: secretary@chisholme.org.
Course Director: Marijke Kretzers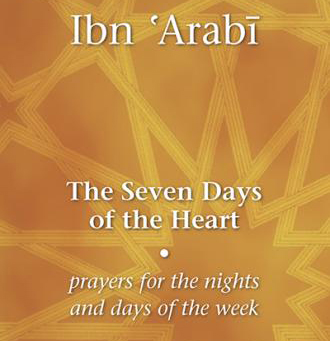 'Seven Days of the Heart' Study Retreat
September 30 – 7 October, 2017
Armagh, Melbourne, Australia

An intensive, non-residential study retreat, led by Stephen Hirtenstein.
Application deadline: June 30th, 2017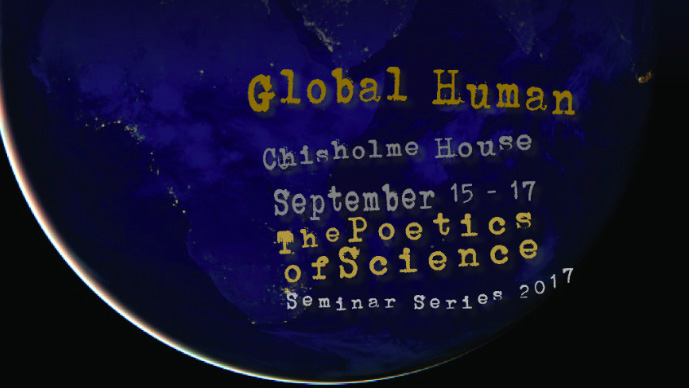 Poetics of Science: Global Human
September 15 – 17, 2017
Chisholme Institute, Scottish Borders, UK

The third of three seminar weekends – interactive presentations and workshops with speakers from diverse backgrounds, films and music nights.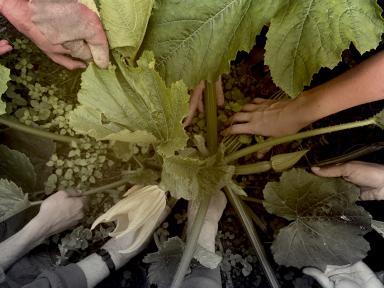 The Perennial Wisdom in Everyday Life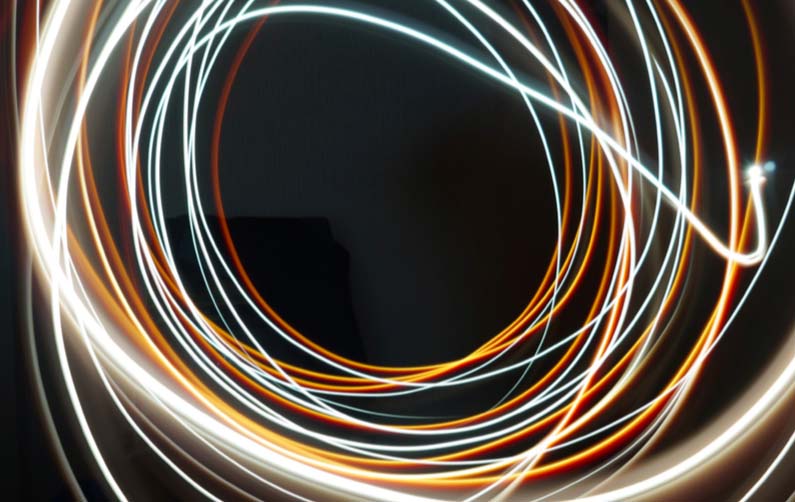 Self-knowledge? Unity of Existence? Truth? Love? Beauty?
October 8 – January 28, 2017
The Salisbury Centre, Edinburgh
What is the single most important point that must be understood by a person who wants to know?
A series of seven themed explorations.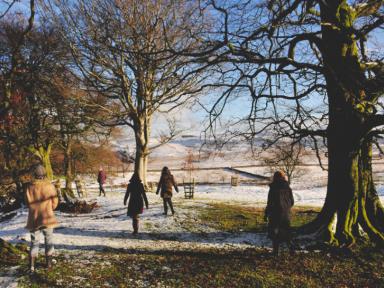 40 Day Retreat Course
October 16 – November 26, 2017
Chisholme Institute, Scottish Borders, UK
What does it mean to be human? How do we relate to ourselves, to others, to the world?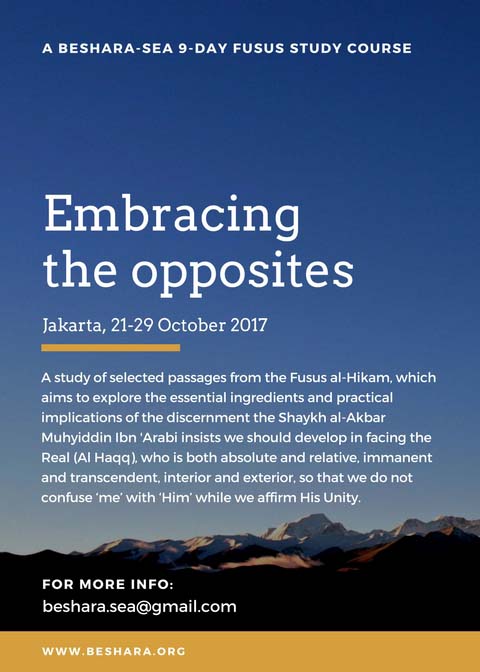 Embracing the Opposites
October 21-29, 2017
Senopati, Jakarta
A 9-day study of the Fusus al-Hikam (Bezels of Wisdom) by Muhyiddin Ibn 'Arabi.