A BRIEF HISTORY OF BESHARA
In the UK , and the west in general, the 1960's were a time of great questioning of the established order.  Many people began to realise that there was more to life and another way to be than simply continuing in the ways of previous generations. For some this was youthful rebelliousness, others were directly inspired to seek a wider vision based on love and beauty. Most were young, and some were old.  What emerged as Beshara  was intrinsic to this cultural shift, and over time the Beshara School was established in order to promote the principle of the unity of existence and its cultural implications to all who might benefit.
Instrumental in this process was Bulent Rauf. Born in Istanbul in 1911, Bulent had received a traditional Ottoman education at home, and gone on to receive the best of Western education at Cornell and Yale in the US. His interest in 'esoteric' or inner education  came from his family on both sides being steeped in the culture of the unity of all existence as propounded by the great mystics of the Middle East, especially Ibn Arabi and Rumi. Arriving in England in  the mid 1960's, Bulent recognised the need for ideas and insights that had been the sole preserve of a few mystics and spiritual masters to become part of an education available to all.
A short paper by Peter Young
An obituary by Hugh Tollemache
There were others groups meeting in London at this time, including those following Pir Vilayat Inayat Khan (of the Sufi Order in the West) as well as Christian healing groups. Large weekend gatherings were also held under the auspices of Sir George Trevelyan at Attingham Park in Shropshire.  It was a time when diverse groups came together and in 1971 a centre was set up at Swyre Farm in Gloucestershire, headed initially by Reshad Feild who had met Bulent Rauf a couple years earlier and was also a representative of Pir Vilayat. A trust with a board of trustees was set up and was initially chaired by Peter Dewey, a trainee priest. The name Beshara appeared after consultations with Bulent Rauf and the trust became the Beshara Trust. Bulent recognised that knowledge would focus the expansiveness of love that would otherwise dissipate as times changed and introduced the study of Ibn 'Arabi to complement that of Rumi and others. The curriculum of the school had begun to form.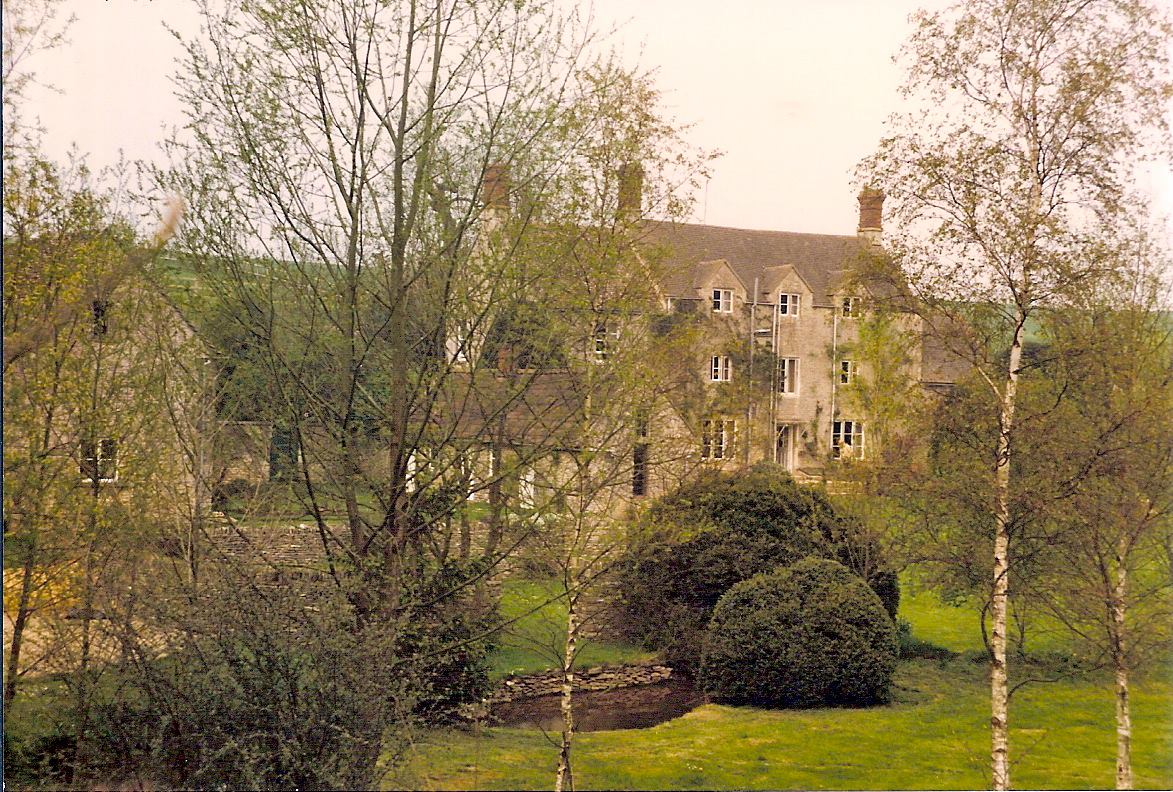 People from all over the world,  including many from the USA,  gravitated to Swyre Farm and began to receive an education in the unity of existence. After a couple of years it was felt that there was a need for more concentrated study in order for the principles of unity to become firmly established. Consequently a ruined house was discovered abandoned in the Scottish Borders. This was partly renovated and  the Beshara School of Intensive Esoteric Education was established at Chisholme House in the Scottish Borders in 1975. Since that time, hundreds of students have come from all over the world to spend time at Chisholme, as students or working as volunteers.
In 1976 a greater number of applicants for courses than Chisholme could accommodate meant that it was necessary to move to  a larger place . Sherborne House in Gloucestershire, close to Swyre Farm and the previous home of courses run by J.G. Bennett, was ideal for this purpose. The Trust had enjoyed a close relationship with J.G. Bennett who, had given a series of talks to students at Swyre Farm from 1972 to 1974, which appeared  as Intimations by Beshara Publications.
One of J.G. Bennett's students, Diane Cilento, who is more famous for being an Academy Award nominated actress, established links with Beshara and went on to found a Beshara School in Queensland, Australia. Many Australians attended  courses there, and came over to Chisholme for further studies in the 1970s and 80s.
It was during the first course at Sherborne that Grenville Collins and Bulent Rauf saw the need for an academic society to encourage wider translation and dissemination of Ibn 'Arabi's ideas. A notice was posted recruiting members, a committee formed and the The Muhyiddin Ibn 'Arabi Society was born.
At the same time a further 'second' course was developed that would focus on conversation, self responsibility and a deeper development of spiritual 'taste' that is intrinsic to inner education. The first such course was held at Chisholme House in 1978, after an extensive period of renovation, and for many years two six month courses ran in parallel.
Swyre Farm was sold in 1978, due to financial pressures,  and the Beshara Trust concentrated its activities in the converted stables at Sherborne for many years and later at Frilford Grange in Oxfordshire, where it operated from 1988 until 1990. This was a time when eminent scientists and educationalists came to lecture regularly, and the Beshara Magazine flourished. Following the sale of Frilford and the closure of the Beshara Magazine, due to financial pressures (again!) , the focus of the Beshara School was at The Chisholme Institute, though courses also continued  to be held in Australia, the United States and Israel as well as new courses in Indonesia
After Bulent Rauf died in 1987, Peter Young took over as principal of the Beshara School at Chisholme and continued to run courses for nearly 30 years before retiring in 2015. During this time the house and grounds were renovated  and further courses developed.
Today, a number of independent groups and charitable organizations set up by long-term students of the Beshara School continue to  offer courses and study groups in many locations worldwide.
The Beshara Trust runs courses and talks in the UK including the annual Beshara Lecture, which was started in 2011. The Trust  hosts this website and encourages all affiliate organisations that choose to come under the name Beshara – which means 'Good News'.
This is the first in a series of interviews that chart the early history of Beshara. Shamsuddin Antle, the Beshara Archivist, speaks about the purpose of the Archive, as well as his memories of the beginnings of Beshara at Swyre Farm and the connections with the Salisbury Centre in Edinburgh.