13 issues of Beshara Magazine were published between 1987 and 1991. Like the current digital magazine, it was an attempt to express the principles of Beshara in the widest possible context. Its subtitle on later issues, 'A unified perspective in the contemporary world', expressed its basic purpose: to look at how the principle of unity was emerging in areas such as science, politics and economics; in ecumenical movements within religions; and an increasing awareness of esoteric wisdom traditions in general.
The entire print archive is now available to download for free. Click on the cover of an issue to begin reading.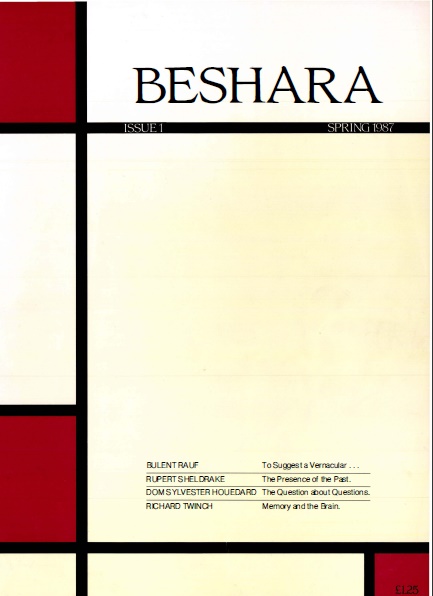 Bulent Rauf: To Suggest a Vernacular…
Rupert Sheldrake: The Presence of the Past
Dom Sylvester Houedard: The Question About Questions
Richard Twinch: Memory and the Brain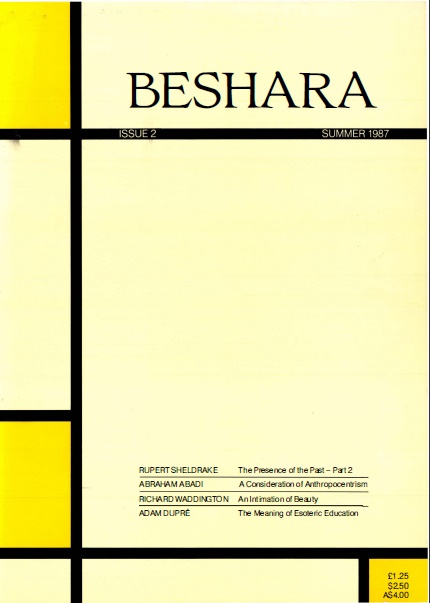 Rupert Sheldrake: The Presence of the Past – Part 2
Abraham Abadi: A Consideration of Anthropocentrism
Richard Waddington: An Intimation of Beauty
Adam Dupre: The Meaning of Esoteric Education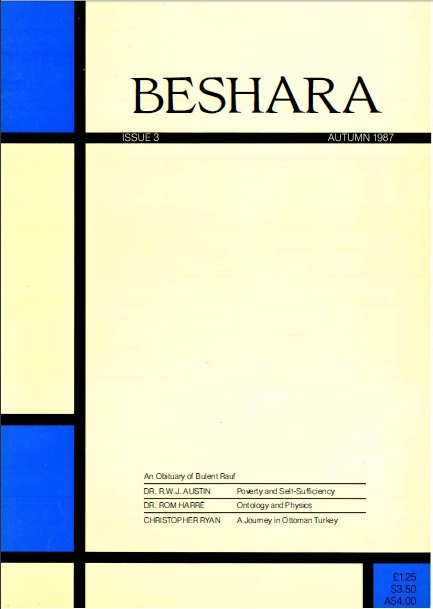 An Obituary of Bulent Rauf
Dr R.W.J Austin: Poverty and Self-Sufficiency
Dr Rom Harre: Ontology and Physics
Christopher Ryan: A Journey in Ottoman Turkey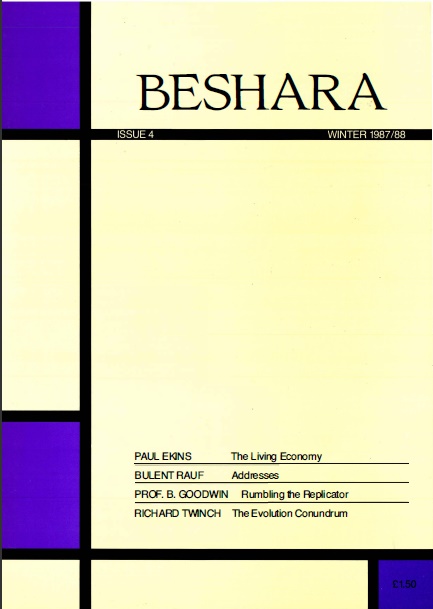 Paul Ekins: The Living Economy
Bulent Rauf: Addresses
Prof. B Goodwin: Rumbling the Replicator
Richard Twinch: The Evolution Conundrum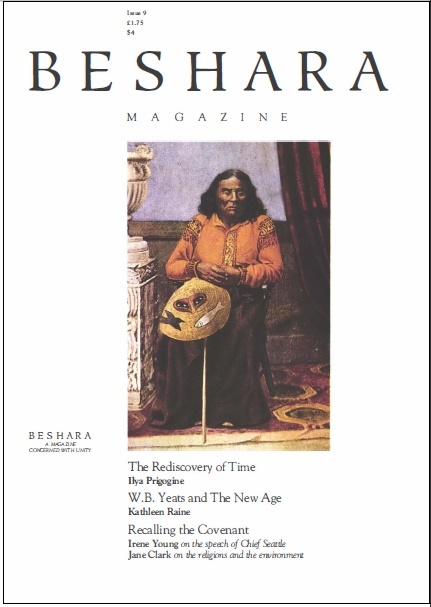 Ilya Prigogine: The Rediscovery of Time
Kathleen Raine: W.B Yeats and The New Age
Irene Young: The Speech of Chief Seattle
Jane Clark: Religions and the Environment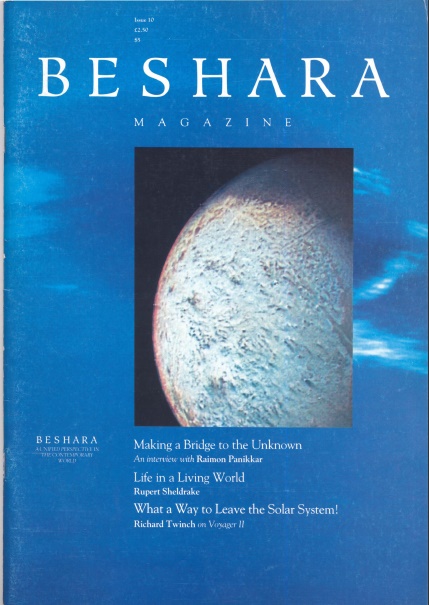 Raimon Panikkar: Making a Bridge to the Unknown
Rubert Sheldrake: Life in a Living World
Richard Twinch: What a Way to Leave the Solar System!