Cuthbert of Farne: A novel of Northumbria's warrior saint
Katherine Tiernan, a student of the Beshara School, has published a new historical novel in March 2019, 'Cuthbert of Farne', about the life of the 7th century Northumbrian saint and mystic.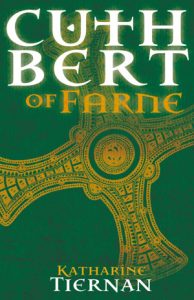 "In this glorious novel we meet not an ascete who has turned his back on the world, but a man deeply involved in the social and political conflicts of his day and dedicated to peace and reconciliation. From his rocky abode, lashed by the bitter salty North Sea winds, in the company of seals and seagulls, and with little in the way of food or physical comfort, he is a warrior engaged in a rare kind of struggle. But this is a tender story of love and longing and belonging in the new Christian communities of seventh-century Northumbria.
You will want to walk that coast, breathe that air."
Vibeke Vasbo, #1 best-selling author, Song of Hild
Published on March 20th, St Cuthbert's Day, Katharine Tiernan's new novel 'Cuthbert of Farne' is now available, published by Sacristy Press. It is the first mainstream historical novel about Cuthbert and seeks to shed new light on the life of the North's best-loved saint.
Natalie Watson, Commissioning Editor, Sacristy Press, said: "It is a moving and powerful historical novel, and a must-read for all who love the stories of the Northern saints and want to discover more about the earliest days of Christianity in the North."
The book is available to order from the Sacristy Press website and from bookshops nationally. Cuthbert of Farne: A novel of Northumbria's warrior saint is available in paperback (£9.99) and hardback (£24.99).
There will also be various opportunities to meet Katharine in May and June 2019, with talks and reading events at various venues:
Talk and book signing at The Cornucopia Room in Hawick, Scottish Borders. Sunday 12 May at 6pm. £5 entry includes a glass of  wine.
Talk and book signing at Main Street Trading Bookshop in St Boswells, Scottish Borders. Tuesday 28 May at 7.30pm. £10 entry includes a glass of wine.
Reading Tour of St Cuthbert's Way in partnership with St Cuthbert's Way. During late May and June 2019 Katharine will be visiting venues along the Way from Melrose to Lindisfarne, reading extracts from Cuthbert of Farne related to the location. For details see www.katharinetiernan.com.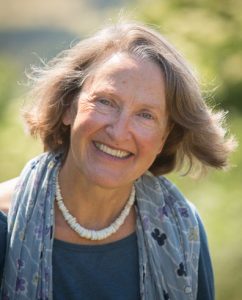 Katherine, a student of the Beshara School at the Chisholme Institute, has studied the life of St Cuthbert for many years and has recently led group tours sponsored by the Beshara Trust, In the footsteps of St Cuthbert, tracing the journeys of the saint in the North East of England.
She writes "Growing up in North Northumberland, I have a sense of personal connection both to St Cuthbert and to the landscape of the North East where he lived. It has been a joy to write this novel and I hope it will shed new light on the life of the North's greatest saint."