Book launch with author Katharine Tiernan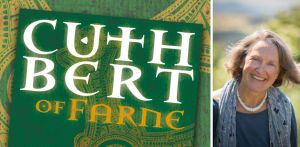 Event Description
The novel, Cuthbert of Farne, by local author Katharine Tiernan, brings new life to the legendary Anglo-Saxon saints of the North and tells the story of the struggle for the Church in seventh-century Northumbria. Characters include not only Cuthbert, but other Northern saints like Wilfrid, Aidan and Hilda of Whitby. This is the first mainstream historical novel about St Cuthbert.
Author Katharine Tiernan, said: 'Although it is a story of the spiritual life, the historical events are full of conflict, intrigue and drama that make Cuthbert of Farne a pacy and gripping read. Growing up in the Borders, I have a sense of personal connection both to St Cuthbert and to the landscapes of the North East where he lived. It has been a joy to write this novel and I hope it will shed new light on the life of the North's greatest saint'.
Katharine will give a short talk and sign copies of the book.
You can order the book from Sacristy Press here.
Booking & Fees
£5 at the door includes a glass of wine